Did you know that as your business grows, you can use your company's size and data to your advantage? 
Each month our team covers hot topics to help simplify them and educate you on the latest trends, issues, and innovations
About this Session:
This can put you in the "driver's seat," allowing you to make thoughtful decisions that can expand your medical plan options, which can help put a significant amount of your employee benefits cost back into your and your employees' pockets! Get your "geek-on" during this session as we assess the fundamentals of funding strategies, review fully insured, self-funded, and captive medical plan options and outline your potential opportunities.
Accreditation: By attending this webinar, you will receive 1 hour (General) recertification credit hour through the HR Certification Institute® (HRCI) and 1 hour credit through SHRM.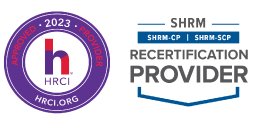 Meet our Speaker
David Stoddard
Director of Analytics and Actuarial Services
Meet our Speaker
Josh Simerman
Head of Carrier Relations and Placement
Don't Be a Passenger: Leverage Data to Drive Better Plan Spend. During this session, we will look at leveraging your population health data to drive the best-suited plan design with the right incentives for your employees. Next, we will discuss how to provide them with the information they need, leverage incentives, make the service selections they need, and help drive down your costs.
read more
Please join us for next week's webinar. Submit suggestions for future webinar topics interesting to you. Avanti!
Contact Us
info@medicalsolutionscorp.com