Join Us for the June 14, 2023 Seminar! 
Frost Science Museum Miami, FL
Employers be prepared for whats coming in healthcare and employee benefits.
What Can You Do and What Are the Best Practices?
About this Session:
We have developed a seminar to help business owners and executives be prepared for what is to come:
What is the outlook for the healthcare landscape for 2023 and beyond?
Are you aware of the potential compliance traps and the financial repercussions?
What financial exposure can this cause to employer healthcare plans?
Can a modern health plan put you in a good position for what is to come?
What are the best practices to ensure your plans are in compliance?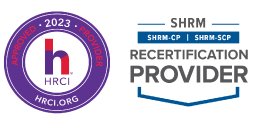 Education and information to help keep you up-to-date and informed
Each month our Employee Benefits team covers trending, top–of–mind topics relevant to the world of benefits. These subject matter experts leverage their extensive experience, data, and research, and then simplify and summarize these topics to educate and help leaders drive their businesses forward.
Don't Let Employee Leaves Keep You Guessing. What Can You Do and What are the Best Practices?
We know business owners and executives are challenged with controlling costs while meeting the company's changing physical, emotional, and financial needs. The employee benefits landscape also continues to change, and so do compliance rules and regulations. How do you stay on top of it?
Meet our Speaker
Jay Kirschbaum, Director of Employee Benefits Compliance
Jay has more than 30 years of experience as a tax attorney specializing in employee benefits and the application of a broad range of compensation and employer-sponsored benefits programs. His experience combines a high level of technical expertise with creative and practical business-oriented solutions. (Click Home icon to view full bio).
Meet our Speaker
Mike Barton. Chief Growth Officer Employee Benefits
Mike has more than 30 years of insurance industry experience, with a proven-track record in business development and multi-channel distribution. He oversees all aspects of sales and plays a pivotal role in the development of new business, market cultivation, and product development, as well as our long-term growth goals. (Click Home icon to view full bio).
Meet our Speaker
David Stoddard. Director of Analytics and Actuarial Services
David has over 10 years of experience in the health care industry as a lead health benefits actuary performing high impact actuarial consulting for large multi-state employers in a variety of industries. He creates new, scalable, data-driven solutions for clients including financial and contractual analysis, claims utilization and modeling, renewal projection, and premium rate analysis and modeling. (Click Home icon to view full bio).
Don't Be a Passenger: Leverage Data to Drive Better Plan Spend. During this session, we will look at leveraging your population health data to drive the best-suited plan design with the right incentives for your employees. Next, we will discuss how to provide them with the information they need, leverage incentives, make the service selections they need, and help drive down your costs.
read more
Please join us for next week's webinar. Submit suggestions for future webinar topics interesting to you. Avanti!
Contact Us
info@medicalsolutionscorp.com